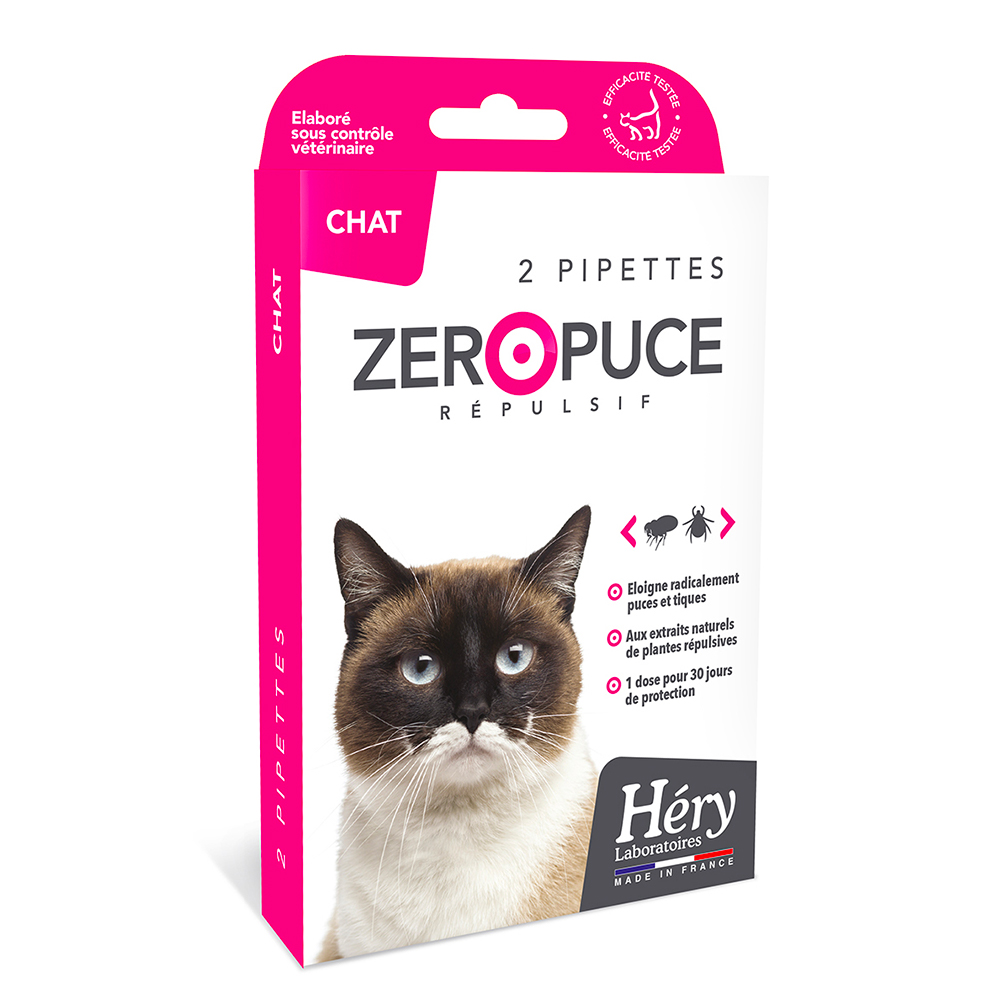 Zéro Puce – Cat Pipette
Radically removes fleas and ticks. Efficacy tested. 1 dose for 30 days of protection. 2 doses per box.
1 dose for 30 days of protection
Our advices
Break open the end of the pipette and apply the product to the skin, at the base of the neck between the shoulder blades. Do not press the pipette, simply allow the product to pour out. For better distribution, we recommend you brush your cat just after applying the product. Zero Fleas pipettes are effective from the moment they are applied and for up to 30 days. Re-apply after a bath or a long walk in the rain (the product is not water resistant).
Precautions
Allow a minimum of one week between applications. Avoid contact with your pet's eyes, mucous membanes and any recent injuries. If irritation occurs, consult a doctor or veterinary surgeon. Keep out of reach of children. Contains : geraniol. May produce an allergic reaction. Best before: see date on packaging. Use biocides carefully. Before use, read the label and product information.