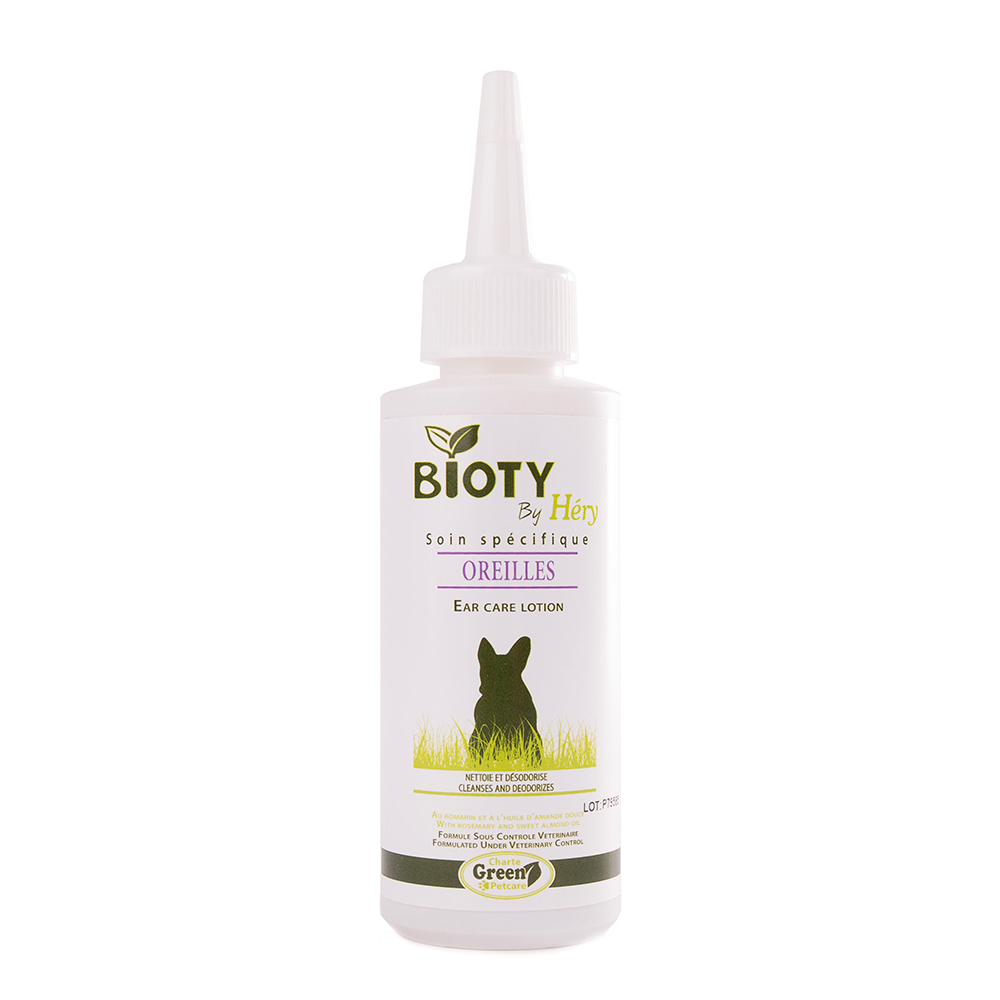 Bioty by Héry – Ear cleaning for dog
Gently cleans. With its exclusive formula of rosemary sweet almond oil, the Cleansing lotion for dog Bioty by Héry purifies the auditory canal and soothes sensitive areas. Formulated under veterinary supervision, pH neutral and with ingredients from organic farming, this Bioty by Héry specific care is manufactured in compliance with the Green Petcare charter.
With rosemary and soft almond oil
Respects the Green Petcare charter
Our advices
Pour the product into the ear canal then massage the base of the ear to help dissolve impurities. Then, wipe away the liquid full of impurities with a clean cloth. Repeat if necessary. For an optimal hygiene, clean your dog's ears once every two weeks.
Precautions
Avoid product coming into contact with eyes, nose and mouth. In case of contact, rinse well under running water for 10 minutes. Do not swallow. Keep out of reach of children. Product for use on dogs only.