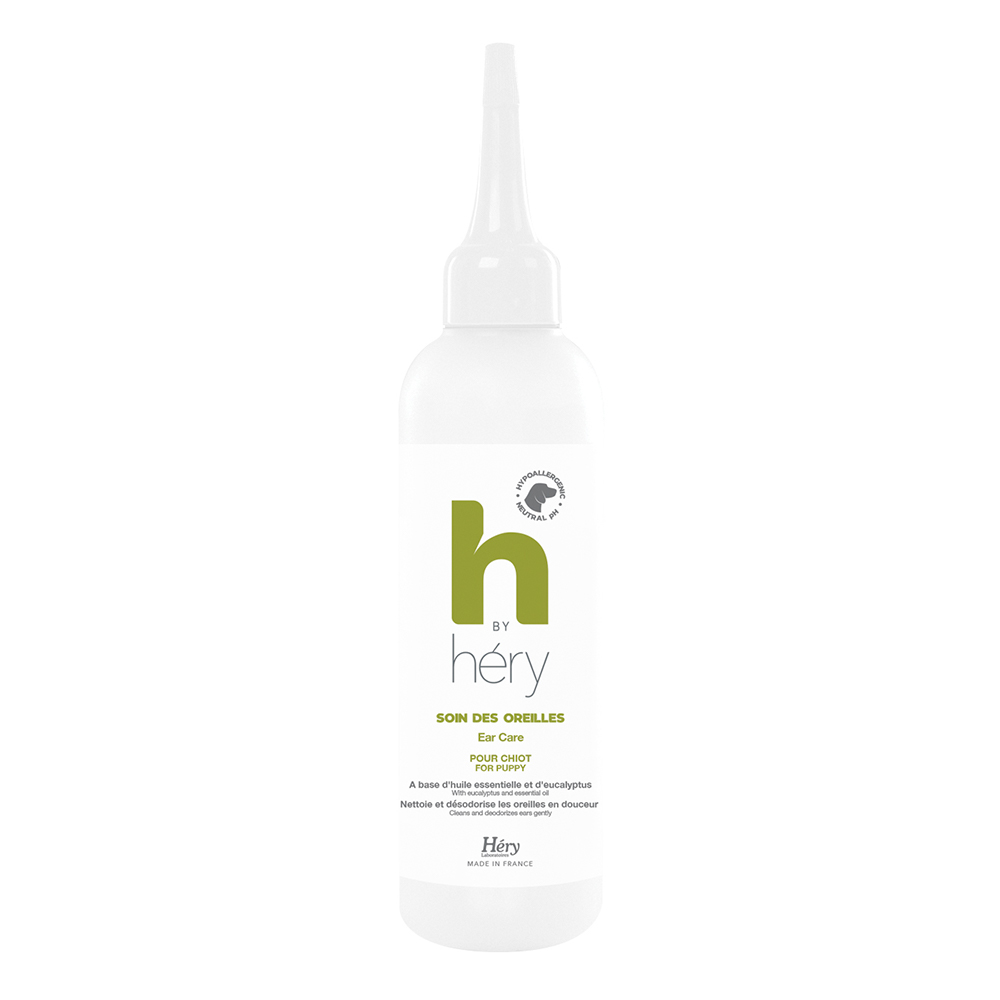 H by Héry – Ear cleaning for puppy
Cleans and desodorizes the puppy's ear canal. With thyme essential oil.
With thyme essential oils
Cleansing and antibacterial, also repels parasites
Our advices
Pour product into the ear canal, then massage the base of the ear to dissolve impurities. Wipe inner surface of thee ear using a clean cloth. Repeat if necessary. For an optimal result clean your dog's ear every 2 weeks.
Precautions
Contains: Mixture of methylchloroisothiazolinone and methylisothiazolinone; farnesol. May cause allergic reaction. In case of consultation with a doctor, keep the container or label available. Keep out of reach of children. Read carefully and follow all instructions.