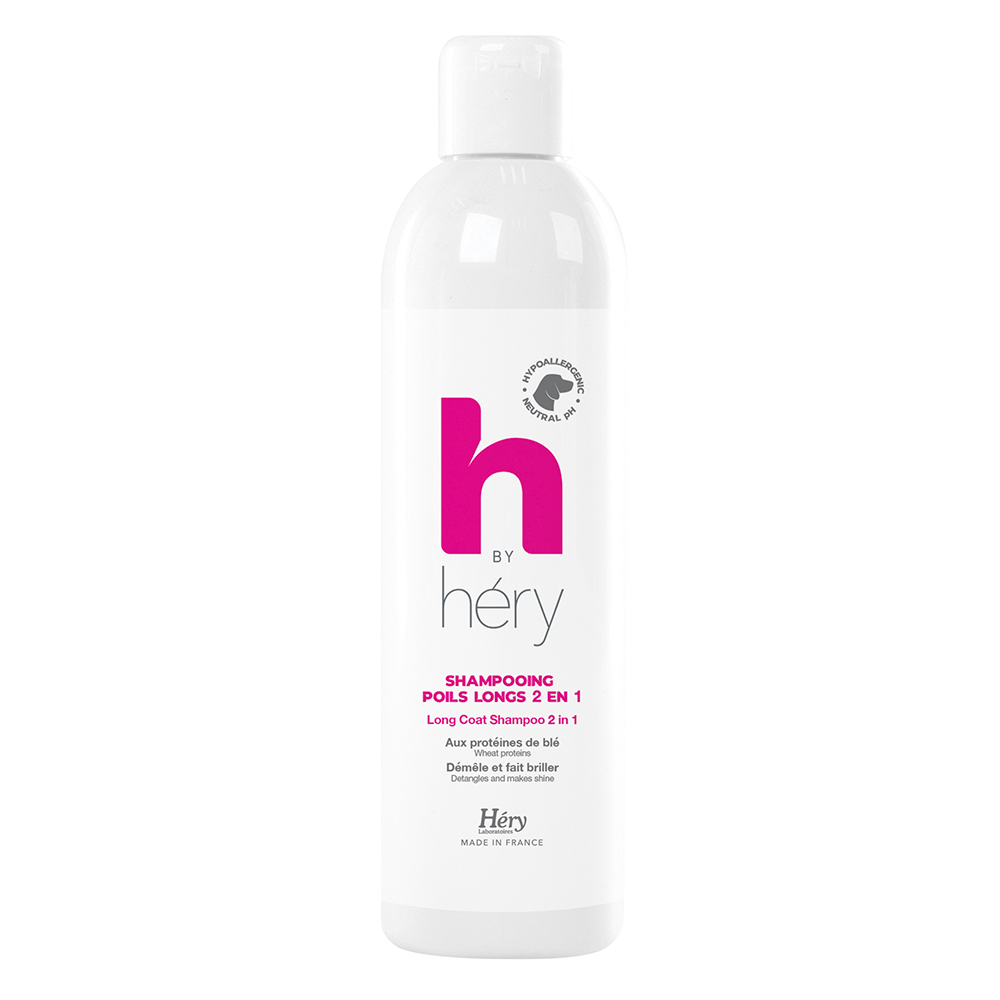 H by Héry – Long coats Shampoo 2 in 1 for dog
Nourishes and protect's the dog's coat. Detangles and leaves fur shiny. With wheat proteins.
Réf. 66113 - 0,25 L
Réf. 66114 - 0,5 L
Réf. 66115 - 1 L
Réf. 66116 - 5 L
Réf. 66117 - 20 L
Our advices
Apply the shampoo on wet fur, massage and rinse. Use around 1,5ml of shampoo per kg of body weight, around 25ml for a dog of 15kg. Repeat operation and leave on 10min, then rinse well until water runs clear. Shampoo weekly if necessary.
Precautions
Warning. Contains : geraniol; methylisothiazolinone; benzisothiazolinone; mixture of methylchloroisothiazolinone and methylisothiazolinone. May cause an allergic skin reaction. Causes skin irritation. Causes serious eye irritation. If medical advice is needed, have product container or label at hand. Keep out of reach of children. Read carefully and follow all instructions. If swalloded: Immediately call a Poison center or a doctor. Wash hands thoroughly after handling. If skin irritation or rash occurs: Get medical advice. IF IN EYES: Rinse cautiously with water for several minutes. Remove contact lenses, if present and easy to do. Continue rinsing. If eye irritation persists: Get medical advice. Composition (w/w) : geraniol (CAS n°106-24-1) : 0,15%. Other liquid (AL) repellent (TP19). Batch number and expiry date : see on packaging. Dispose of empty or unused container to an authorized recycler in accordance with national regulations.