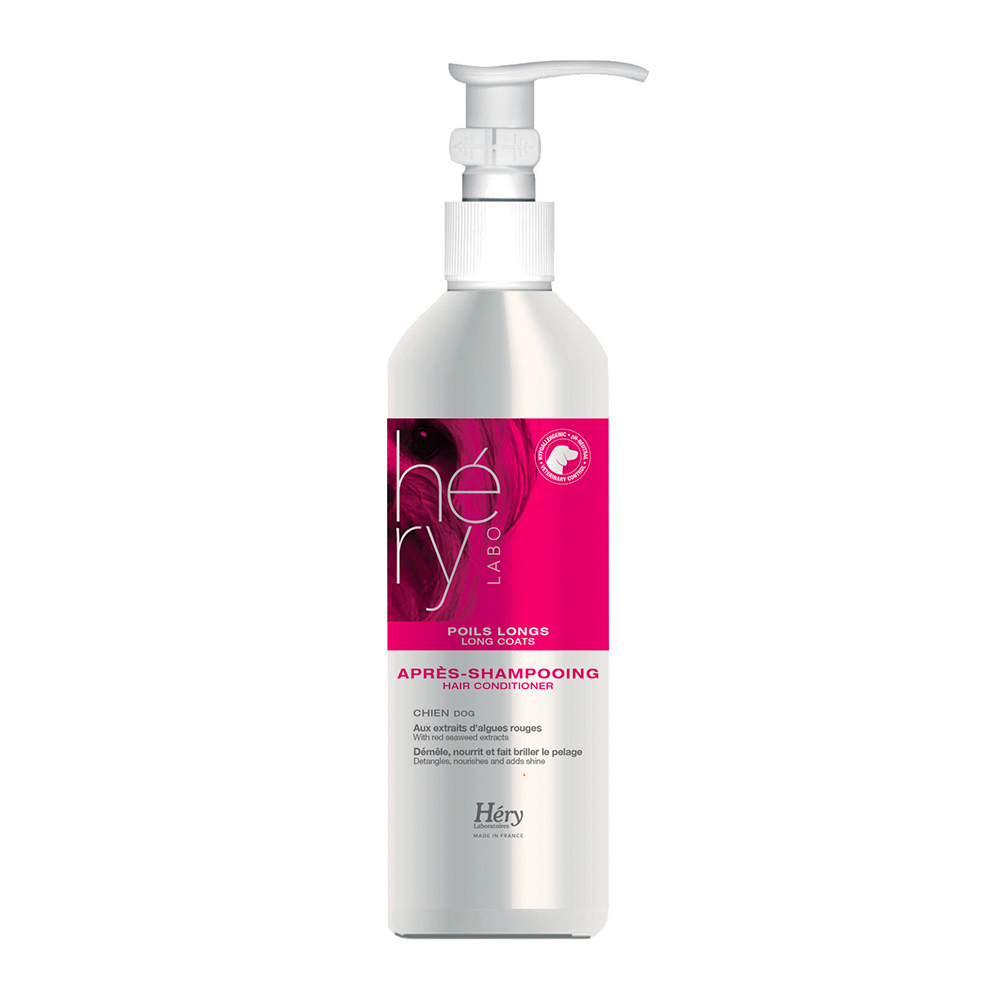 Héry Labo – Long coats Hair conditioner for dog
With its exclusive formula, with natural extracts of red seaweed, the Héry Labo Long coats Hair conditioner strengthens the fur's protective sheath. Deeply nourishing, it makes fur silkier and shinier.
Réf. 66014 - 0,2 L
Réf. 66013 - 1 L
Réf. 66015 - 5 L
Our advices
After the shampoo on a well rinsing coat, apply the product evenly. Massage in, leave on for 2 minutes, rinse. Dry while brushing hair in the direction of growth for an attractive, tangle-free coat. Product for use on dog only.