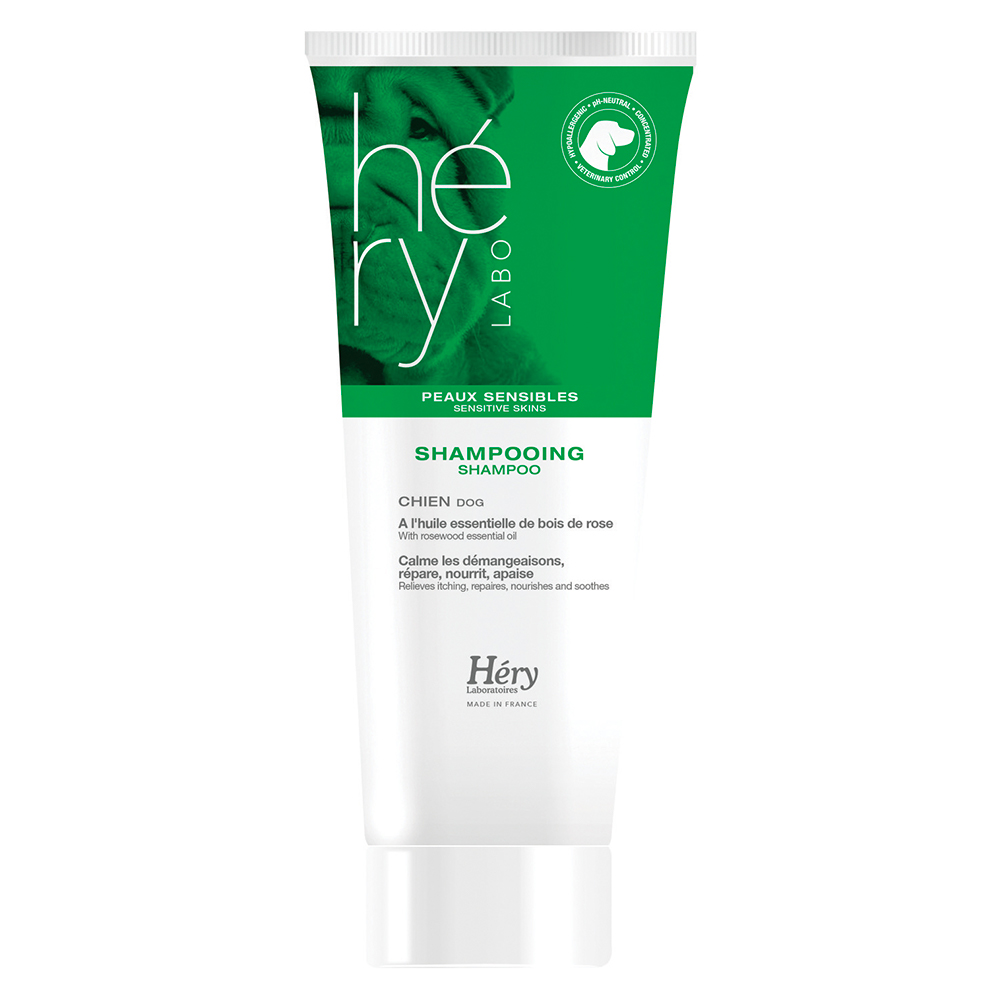 Héry Labo – Sensitive skins Shampoo for dog
With its exclusive formula, with rosewood essential oil, known for its calming and soothing qualities, the Héry Labo Sensitive skins Shampoo effectively fights against itching, dander, and dry skin. It deeply nourishes, restoring sheen and vitality to fur. Visible results from first use. Particularly recommended for dogs with fragile skin and coats or in poor general condition.
Réf. 66043 - 0,2 L
Réf. 66044 - 1 L
Réf. 66045 - 5 L
With allantoin : reparing, mosturizing and soothing
Our advices
Apply to wet fur, massage and rinse. Repeat operation, leave on for 2 minutes, then rinse thoroughly until water is clear. To use pure or diluted 2 to 3 times to facilitate its application. To be used as a cure of 1 month or alternating with the usual shampoo. Essential oils of rosewood: O,2%. Exclusively intended for dogs.
Precautions
Danger. Contain AMIDES, COCO, N-(2-HYDROXYPROPYL). Causes serious eye damage. Keep out of reach of children. If in eyes: Rinse cautiously with water for several minutes. remove contact lenses if possible. Continue rinsing. See a doctor if discomfort or irritation continues.