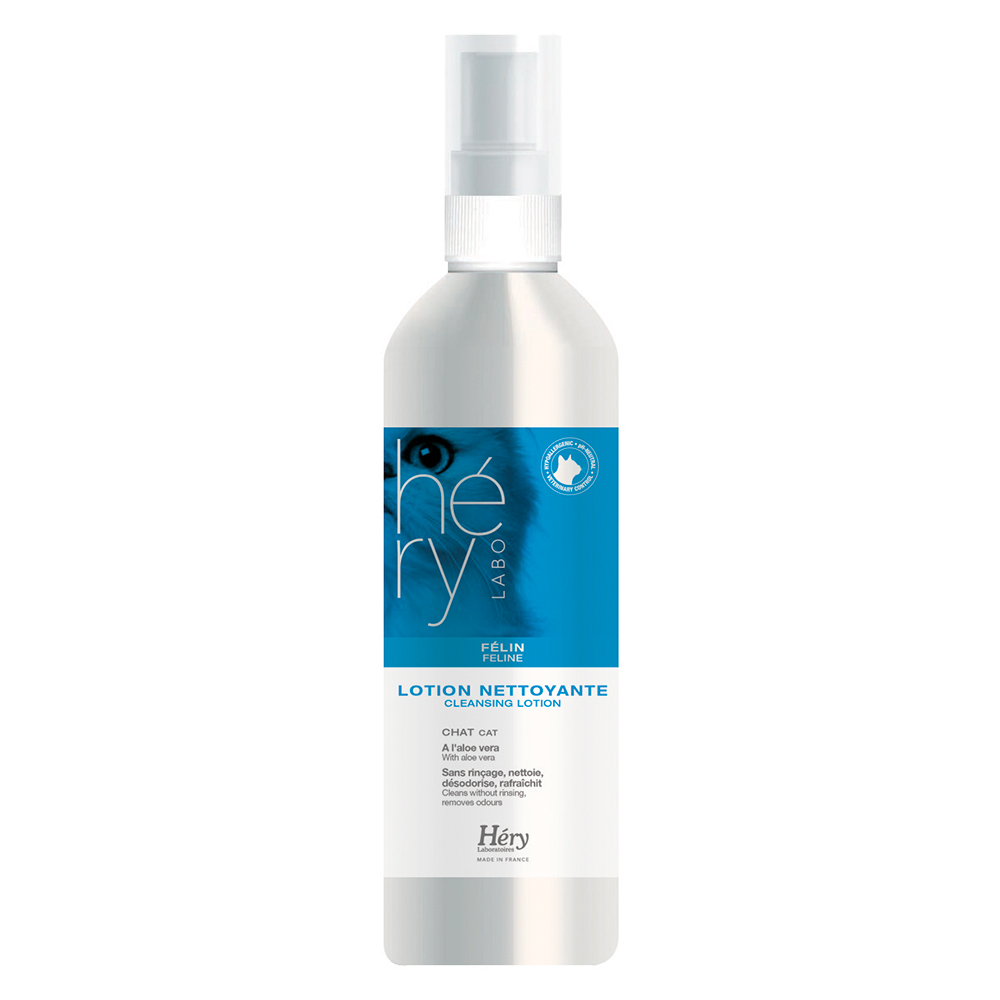 Héry Labo – Feline Cleansing lotion for cat
Formulated under veterinary supervision, cleans and deodorises fur without rinsing. Its exclusive formula containing Aloe Vera, which remineralises and hydrates*, can be used regularly and leaves fur soft and shiny. It is particularly recommended for cats and kittens who are afraid of water, or in between baths.
Our advices
Brush the cat to removes dirt. Spray on parts that need cleaning. Rub with a soaked washcloth until dirt disapear. Repeat the operation if necessary. Product for use on dog only. Product for use on cat only.
Precautions
Avoid the contact with eyes. In case of eye contact, rinse well with clean water for 10 minutes. Do not swallow. Keep out of children's reach.