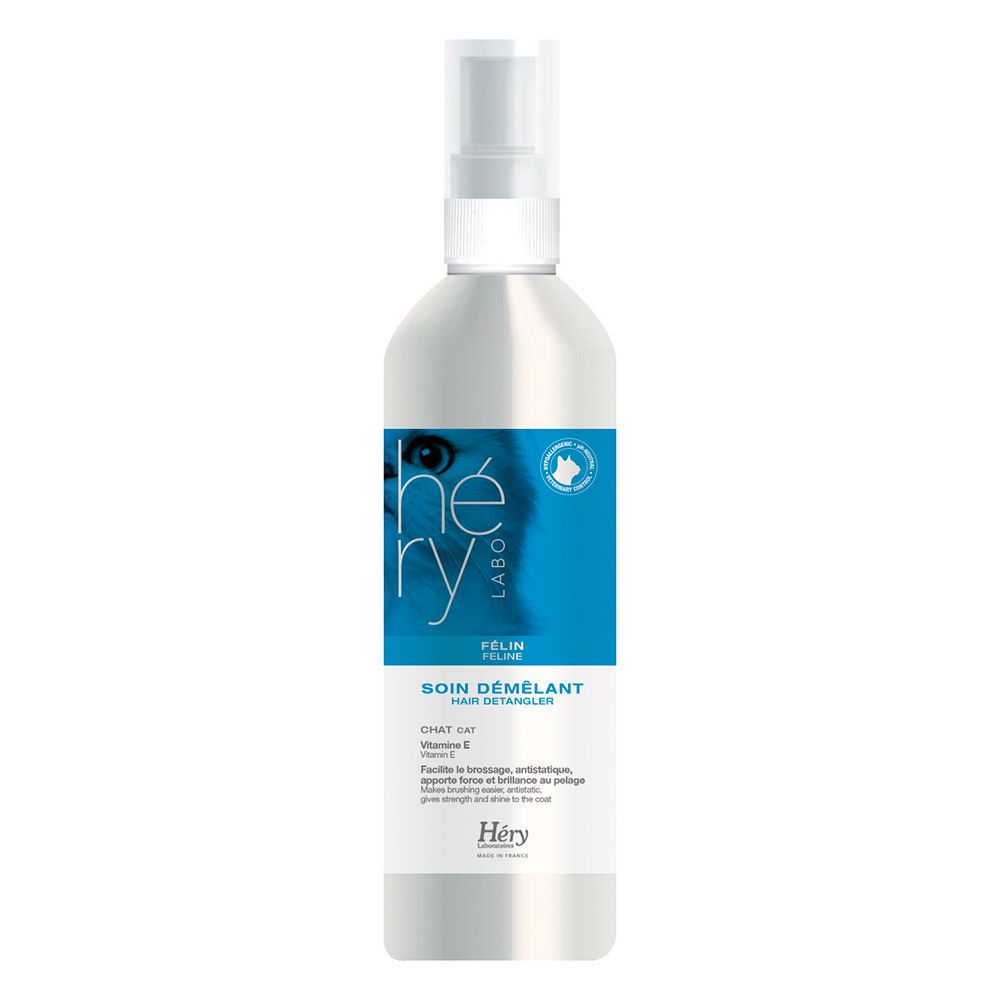 Héry Labo – Feline Hair detangler for cat
Makes brushing and detangling easier. Its vitamin E-enriched formula protects, hydrates and keeps static electricity from forming. It brightens dull coats and soothes sensitive skin. Non-greasy, it can be used as often as necessary.
Our advices
Shake before use. On dry coat, spray a small amount 30cm from fur accross the lie of the hair, then brush to detangle.