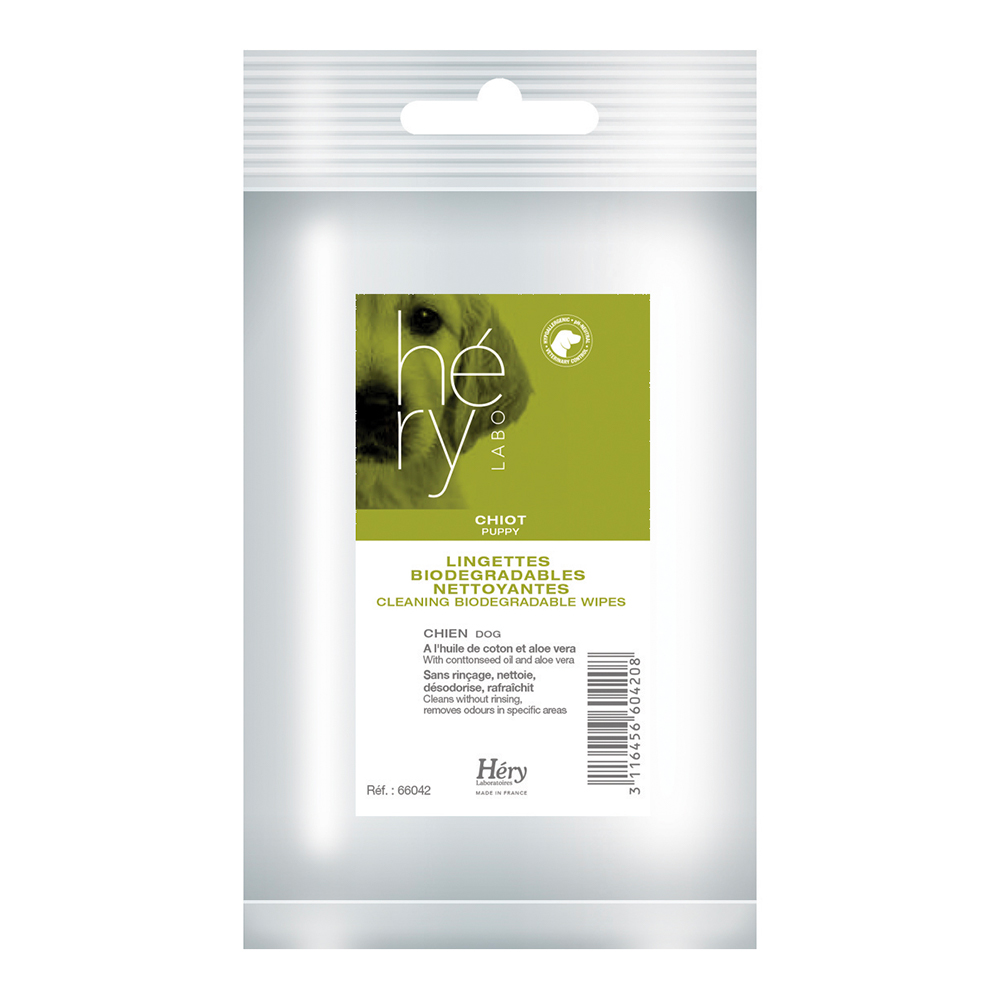 Héry Labo – Puppy Cleaning Biodegradable Wipes – x25
Gently clean puppy's fragile coat without water. With their exclusive formula, with cotton oil and softening glycerine, the Héry Labo Puppy Cleaning Biodegradable Wipes remove dust by moisturizing the coat. Extremely practical, they can be used daily after each walk or to keep puppy clean between baths.
Precautions
Avoid putting wipe in the animal's eye. In case of eye contact, immediately rinse under running water for 10 minutes. Do not swallow. Keep out of reach of children. Product exclusively made for use on pets.