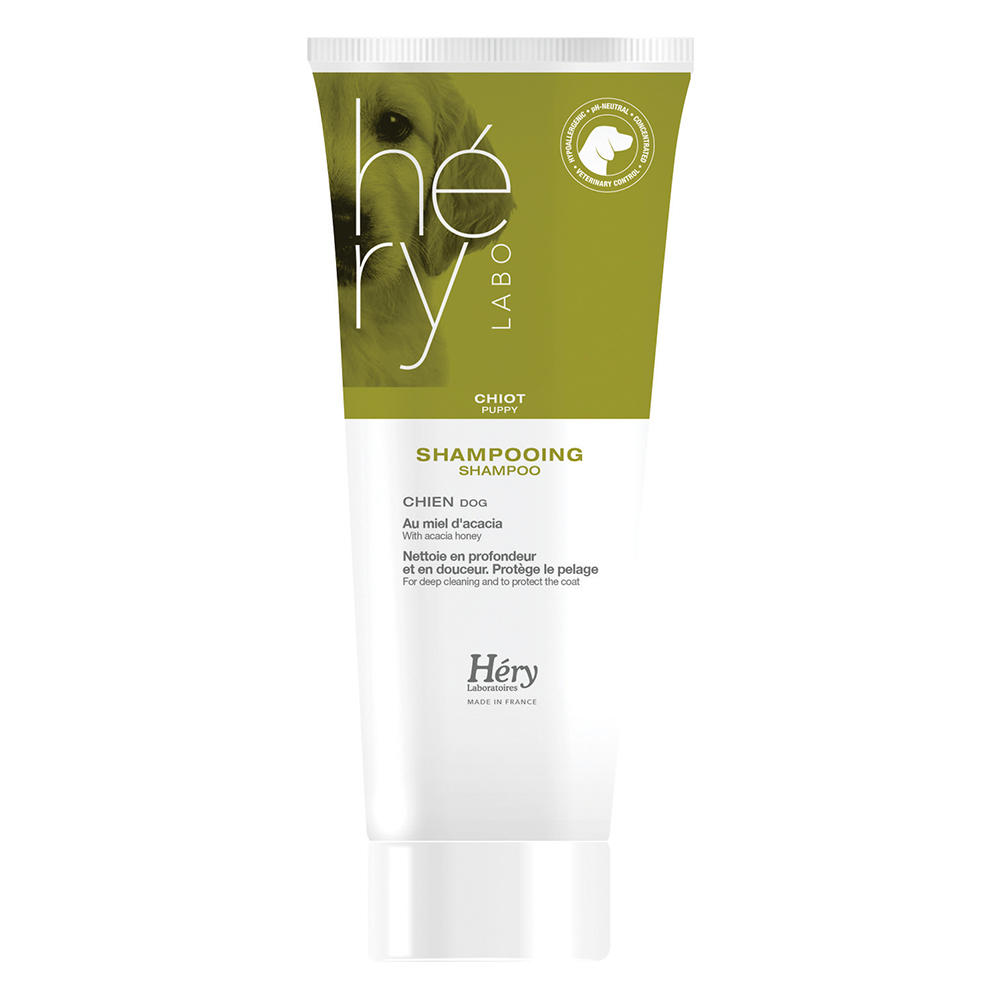 Héry Labo – Puppy Shampoo
Its exclusive formula contains acacia honey to reinforce its softening properties and respect his delicate coat's natural balance. In addition, it is pH balanced to be especially gentle to fur.
Réf. 66039 - 0,2 L
Réf. 66901 - 0,03 L
Réf. 66040 - 1 L
Our advices
Apply to the wet coat, massage and rinse. Repeat if necessary. Can be used pure or deluted in 2 to 3 parts water to make it easier to apply. Product for use on dog only.
Precautions
Danger. Contain EC 500-220-1 D-GLUCOPYRANOSE, OLIGOMERS, DECYL OCTYL GLYCOSIDES, EC (600-975-8) D-GLUCOPYRANOSE, OLIGOMERIC, C10-16-ALKYL GLYCOSIDES, EC 263-058-8 PROPANAMINIUM-1, AMINO-3 N-(CARBOXYMÉTHYL) N,N-DIMÉTHYL-, DÉRIVÉS N-ACYLES DE COCO, HYDROXYDES, SELS INTERNES. Causes serious eye damage. Keep out of reach of children. IF IN EYES: Rinse cautiously with water for several minutes. remove contact lenses if possible. Continue rinsing. See a doctor if discomfort or irritation continues.