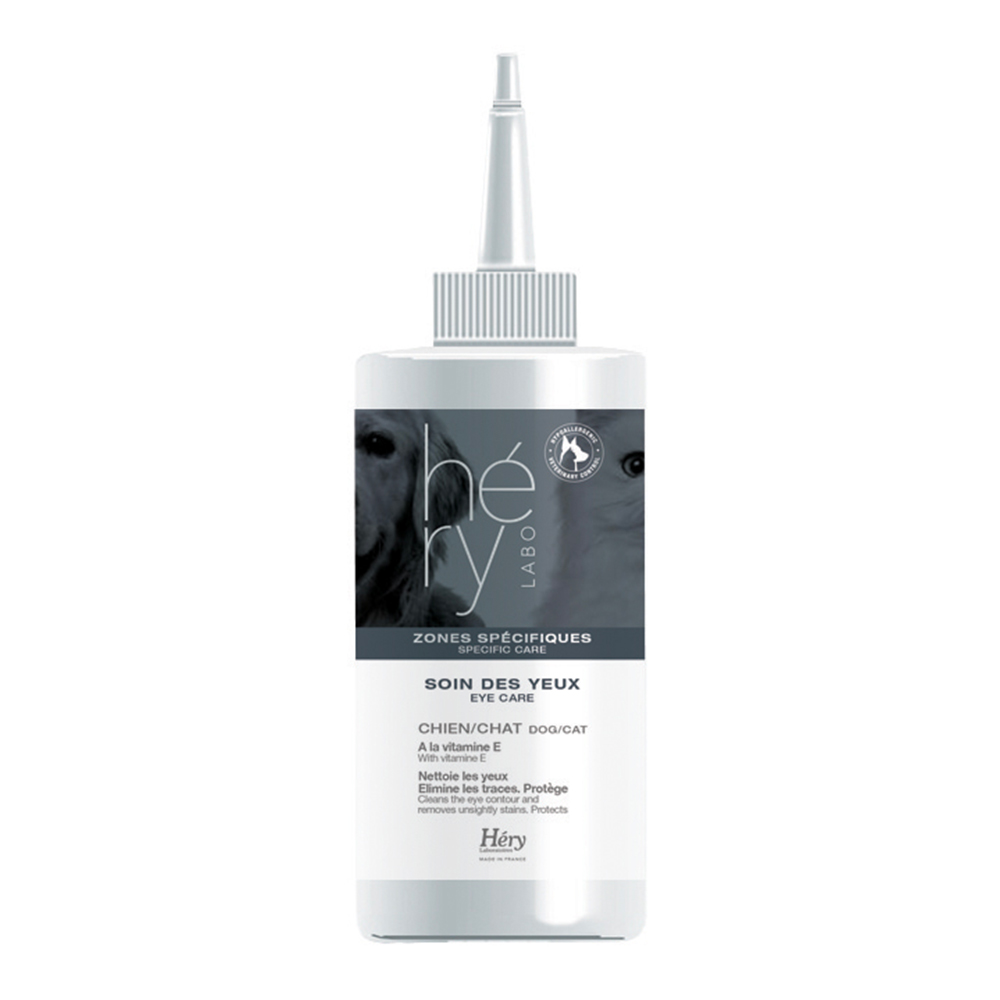 Héry Labo – Specific care Eye care for dog
Gently cleans away impurities and keeps unattractive marks from appearing under eyes and on whiskers. Its exclusive formula, an extra-gentle cleansing base enriched with vitamin E, makes it highly protective. Can also be used on puppies.
Our advices
Apply gel to cotton wool or a cloth and wipe the eye area. Tears and saliva can damage the coat. Applying to these stains once or twice a day will enable the hairs to grow with their original colour. Active ingredient: 0.05% Vitamin E. Product designed exclusively for use on dogs and cats.
Precautions
Do not swallow. Keep out of children's reach.