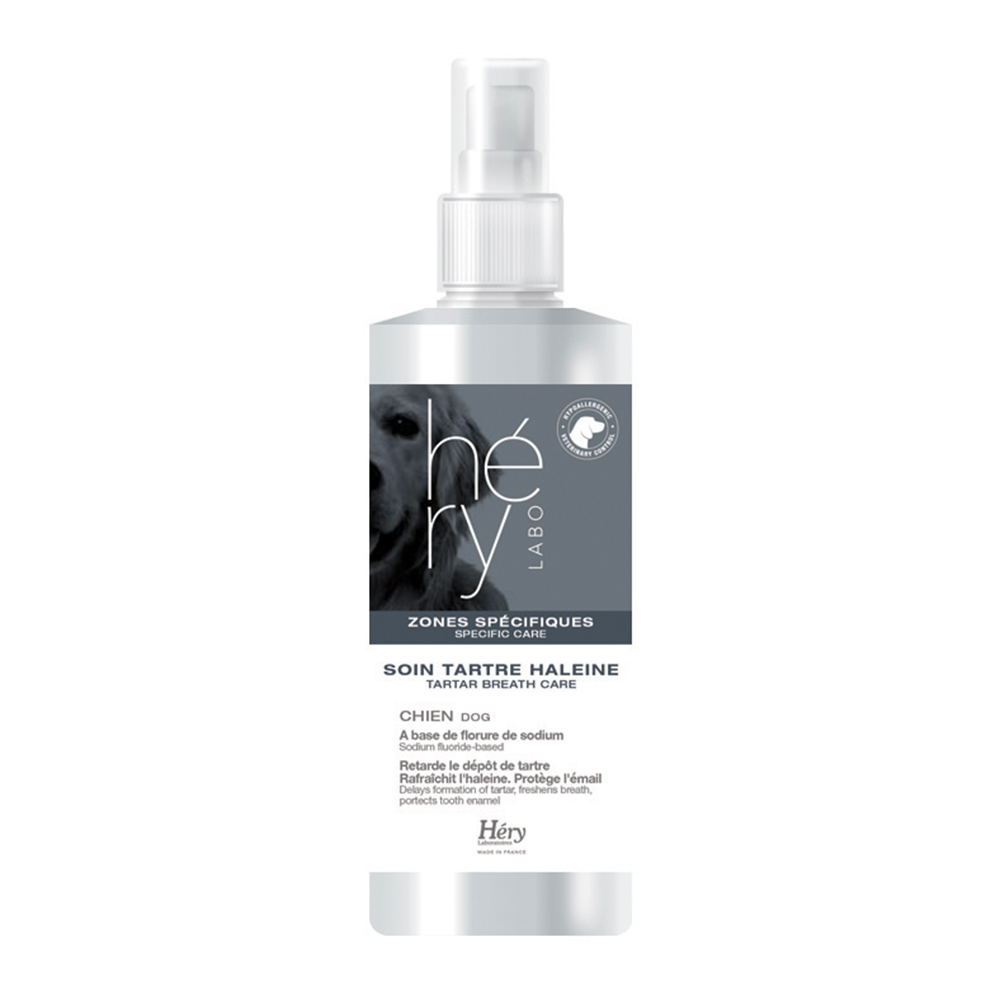 Héry Labo – Specific care Tartar breath care for dog
Fights oral hygiene problems, particularly those due to the formation of tartar. Its exclusive formula, sodium fluoride-based, protects tooth enamel and slows tartar build-up. The addition of zinc, with antibacterial and antiseptic properties, allows your pet to recover his fresh breath. In addition, using this product regularly reduces the risk of periodontal problems.
Our advices
Hake before use. Spray on gums until product has penetrated all gum tissue, insisting on back canines. Product for use on dog only.