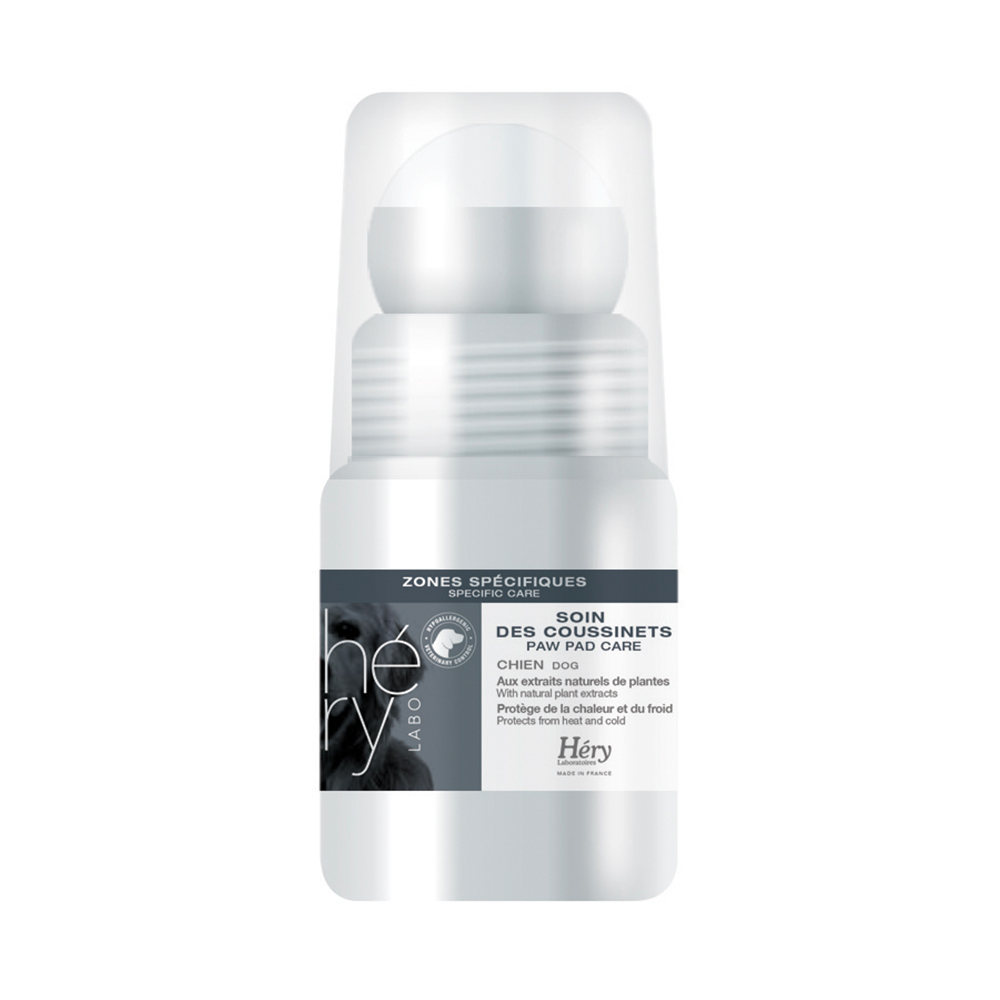 Héry Labo – Specific care Paw pad care for dog
Was specifically formulated for very active dogs (hunting, agility, races, herding, sled-pulling…) or for dogs with fragile pads which may be due to walking on ground that is extremely hot (sand, asphalt…) or cold (snow, ice…). Its exclusive plant-based formula will strengthen the calloused layer while glycerine will maintain pliability and prevent cracking. An easy to use roll-on, Paw Pad Care doesn't stain.
With natural plant extracts
Our advices
Apply the product each day during 10 to 15 days, then 2 to 3 times a week. Product for use on dog only.
Precautions
Avoid your dog licking himself or walking on rugs, carpets, sofas… until product is completely dry ( 1 to 2 min).