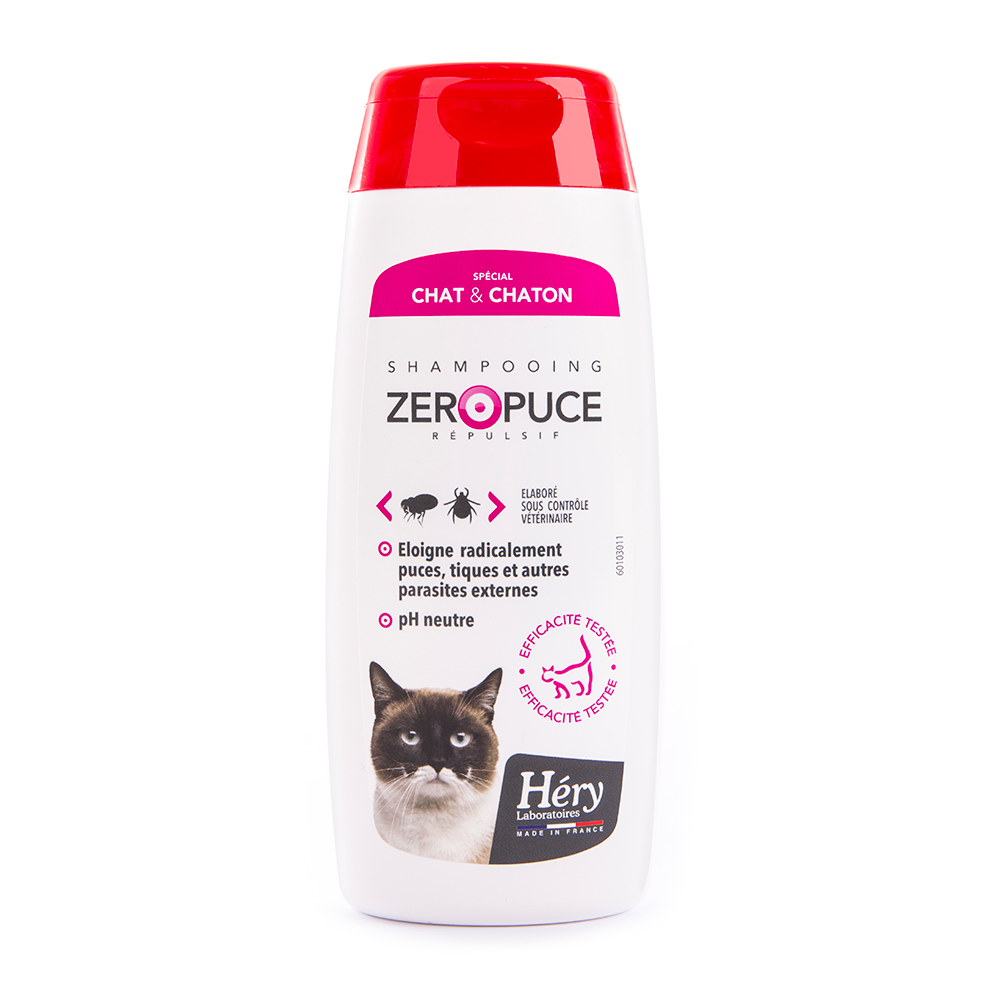 Zéro Puce – Cat Repellent shampoo
Effectively removes fleas, ticks and sandflies or aots. Does not contain insecticides. Formulated under veterinary supervision.
Our advices
Apply to wet coat, massage in then rinse. Repeat the operation and leave on 10 minutes then rinse well with fresh water. Acts immediately. Repeat as soon as parasites reappear, leave 1 week between 2 treatments.
Precautions
Product for use on cats only. Keep out of reach of children. Contains geraniol. May produce an allergic reaction. If wallowed, consult a doctor immediately and show him the packaging or label. Contact the poison control center. If in eyes, rinse immediately under water for at least 15 minutes. In case of irritation, consult a veterinarian. Use biocides carefully. Before use, read the label and product information.