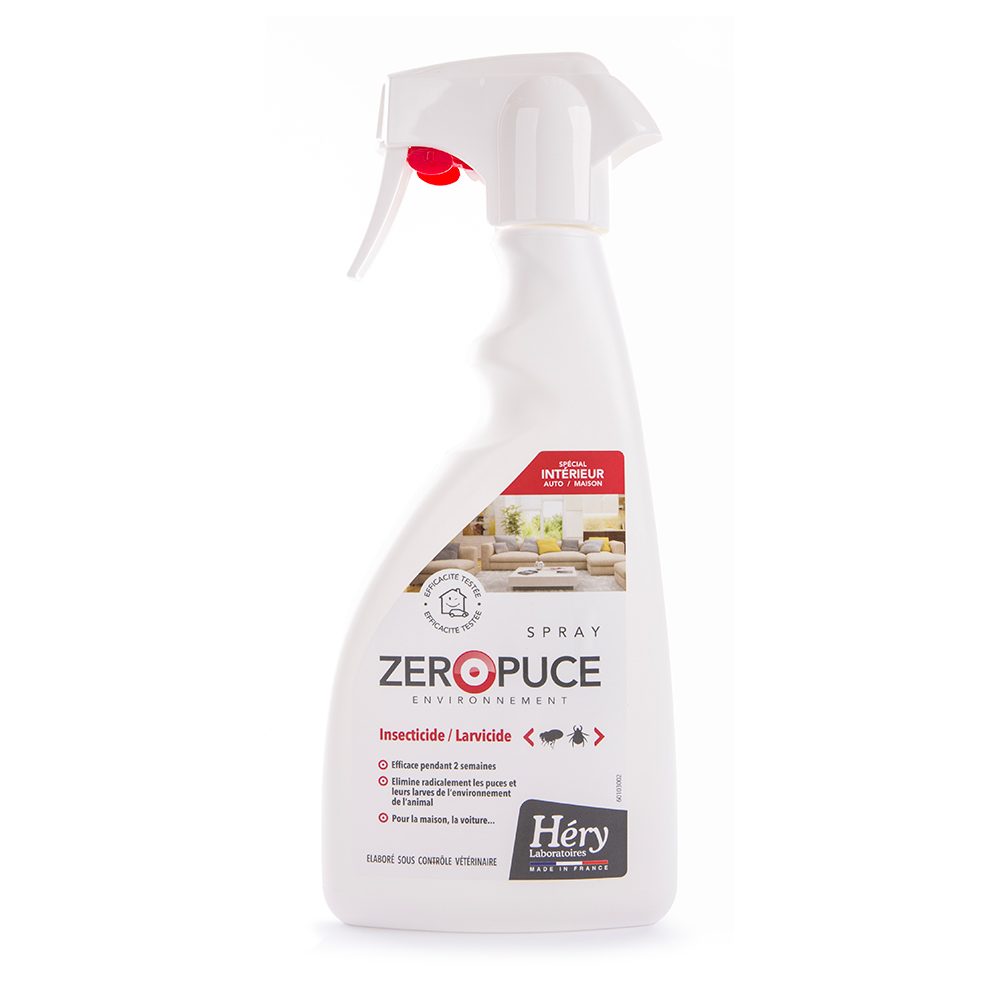 Zéro Puce – Environment Spray
Eliminates flea larvae through the action of pyriproxyfen. Eliminates fleas thanks to permethrin. Effective for 2 weeks.
Our advices
Shake before using. Spray 20 cm away from the area being treated : car, bedding, basket (don't forget inside of stitching), rugs, carpets, wood floors… Do not use this product on valuable furniture and light coloured carpets. This bottle can treat up to 25 m2.
Precautions
Use only in well ventilated areas. Should not be used on animals but only for the environment treatment. Risk of serious damage to eyes. Very toxic to aquatic organisms, may cause long-terme effects. Keep out of reach of children. Keep away from food, drink and animal feedingstuffs. Do not breathe vapour. In case of contact with eyes, rinse immediately with water. Wear gloves. If swallowed, consult a doctor and show him the packaging or label. Do not empty into drains. Use biocides carefully. Before use, read the label and product information.