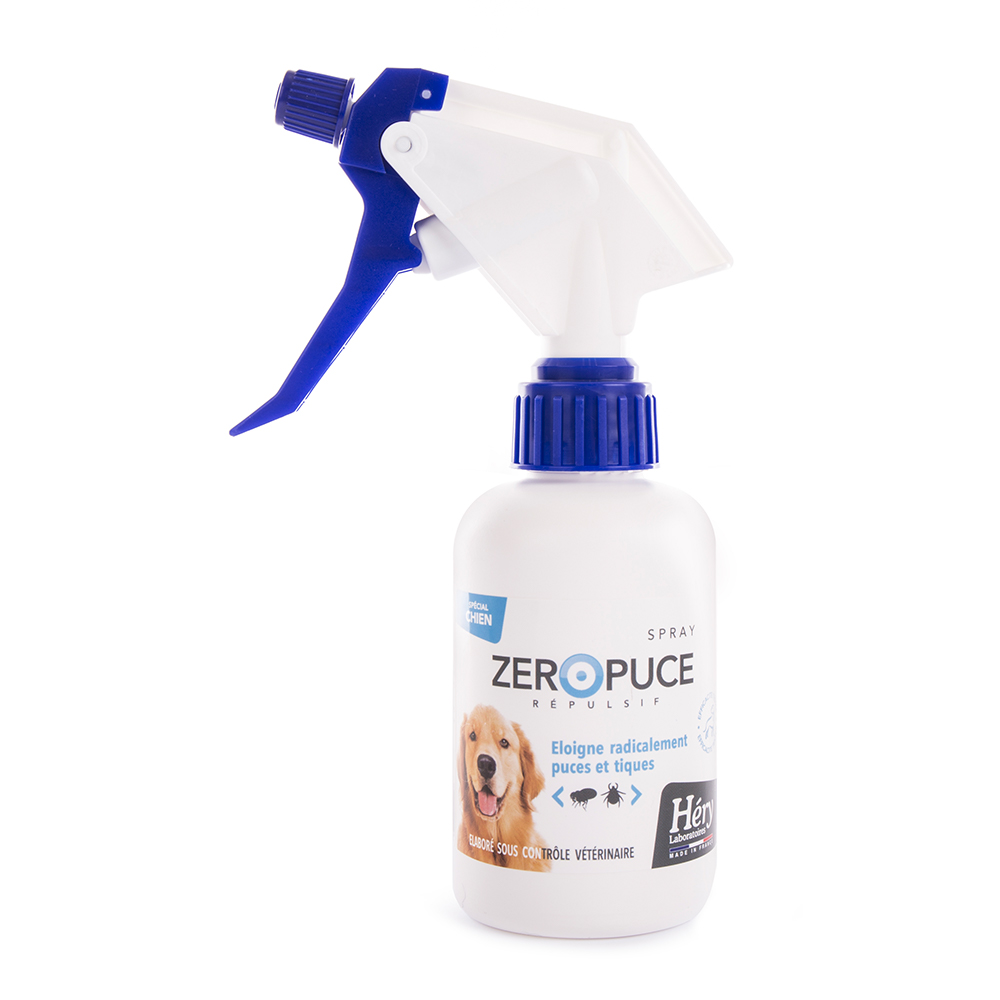 Zéro Puce – Dog Repellent spray
Effectively removes fleas, ticks and sandflies. The Zero Puce spray forms a protective film that repels insects through a physiological process.
Our advices
Shake the bottle and adjust the spray to fog before each use. Apply the product to the animal's body. Allow to dry without rinsing or wiping. The result is immediate. Repeat the operation 1 to 2 times a week if necessary.
Precautions
Product for use on dogs only. Do not spray the product near the eyes and mucous membranes of the animal. In case of irritation, consult a veterinarian. Keep out of reach of children. Contains geraniol. May produce an allergic reaction. Use biocides carefully. Before use, read the label and product information.