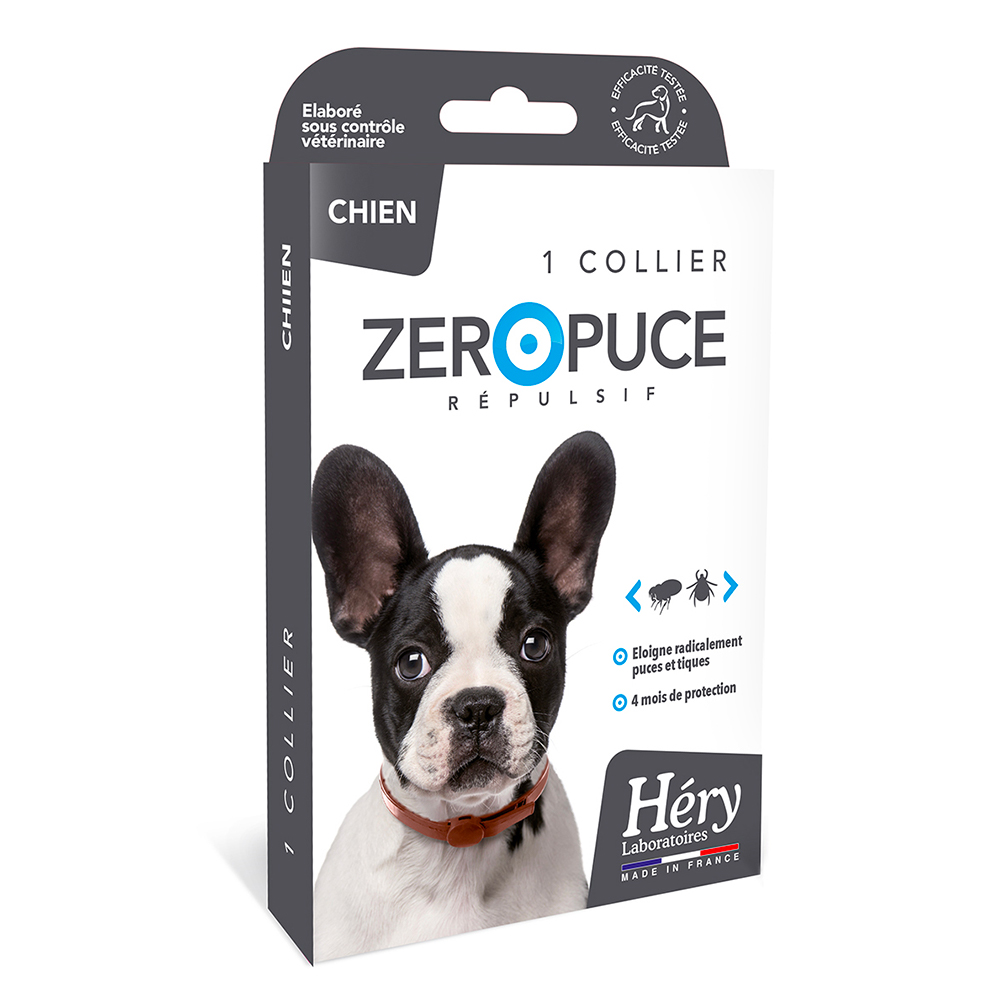 Zéro Puce – Dog Repellent collar
Effectively removes fleas and ticks. With natural plant extracts, it is effective for 4 months and is water resistant. This collar is specifically designed to yield as soon a significant traction is exerted on it to avoid any risk of strangulation.
With natural plants extracts
Our advices
Remove collar from packaging and unroll. Slip the loop on then slide the end of the strap into the buckle. Adjust to the animal's neck without it being too tight then immobilize the free end of the collar using the loop. This collar is made for dogs with a neck measurement of 50 cm maximum.
Precautions
Do not use on puppies under 3 months old. Product for use on dogs only. Do not attach a leash to the collar. Harmful to aquatic life with long lasting effects. If medical advice is needed, have product container or label at hand. Keep out of reach of children. Dispose of contents and container in accordance with local regulations. Contains : Geraniol L-Alpha-pinene, terpinolene, limonene, eucalyptol. May produce an allergic reaction. Best before: see date on packaging. Use biocides carefully. Before use, read the label and product information.