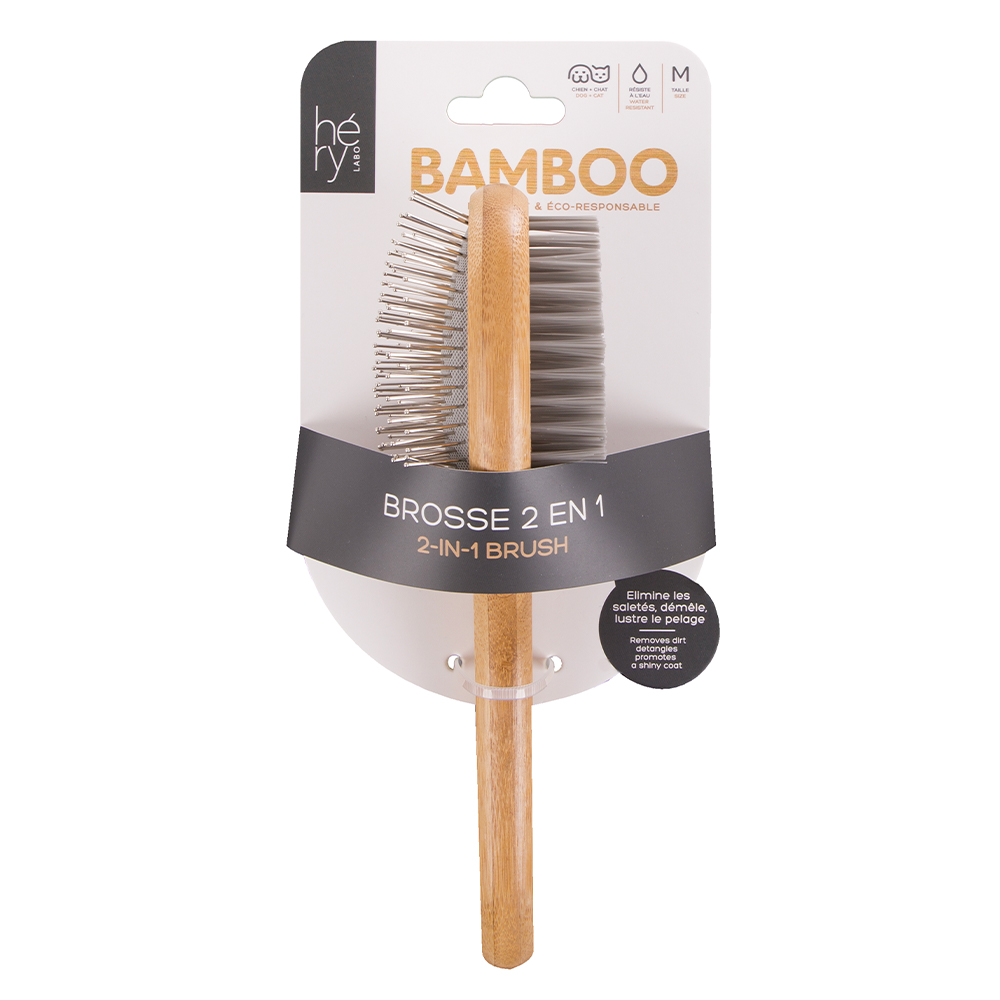 Héry Labo – Bamboo 2 in 1 brush
Helps look after your pet's coat through gentle grooming. Helps to keep hair shiny and obtain a healthy, lustrous coat. Naturally antibacterial. Water resistant.
Our advices
Soft nylon brush : Brush the hair against the direction of growth to aerate the coat and loosen shedding. Then, brush the hair in the direction of growth to remove dirt and leave the coat shiny. Ball pin brush : Gently untangle knots without pulling on them to avoid hurting or causing hair breakage.