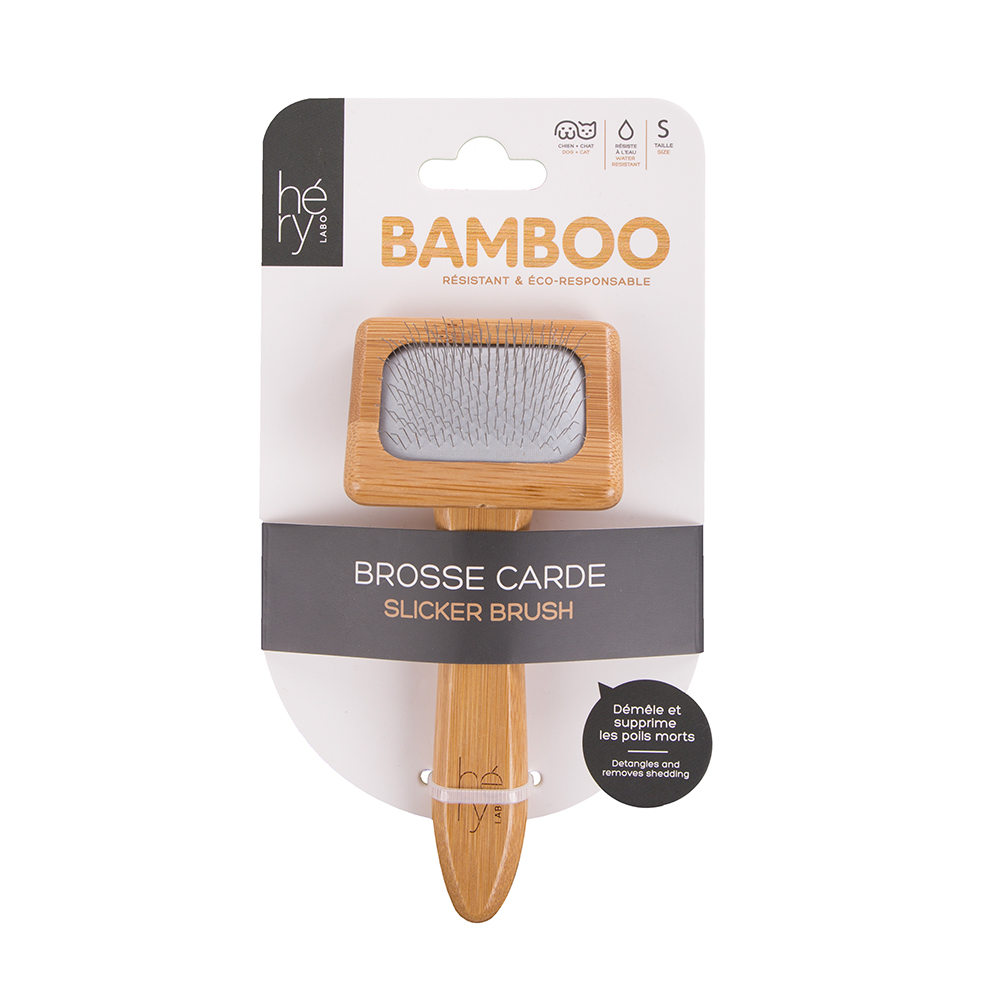 Héry Labo – Bamboo Slicker brush
Slicker brushes are specially designed for brushing your dog's undercoat. The brush's flexible rounded pins penetrate deep down to gently detangle knots. Naturally antibacterial. Water resistant.
Réf. 66084 - L
Réf. 66083 - L
Réf. 66082 - L
Our advices
Use with care to avoid damaging the skin during brushing. Creates a fluffy look when used to brush the hair against the direction of growth.