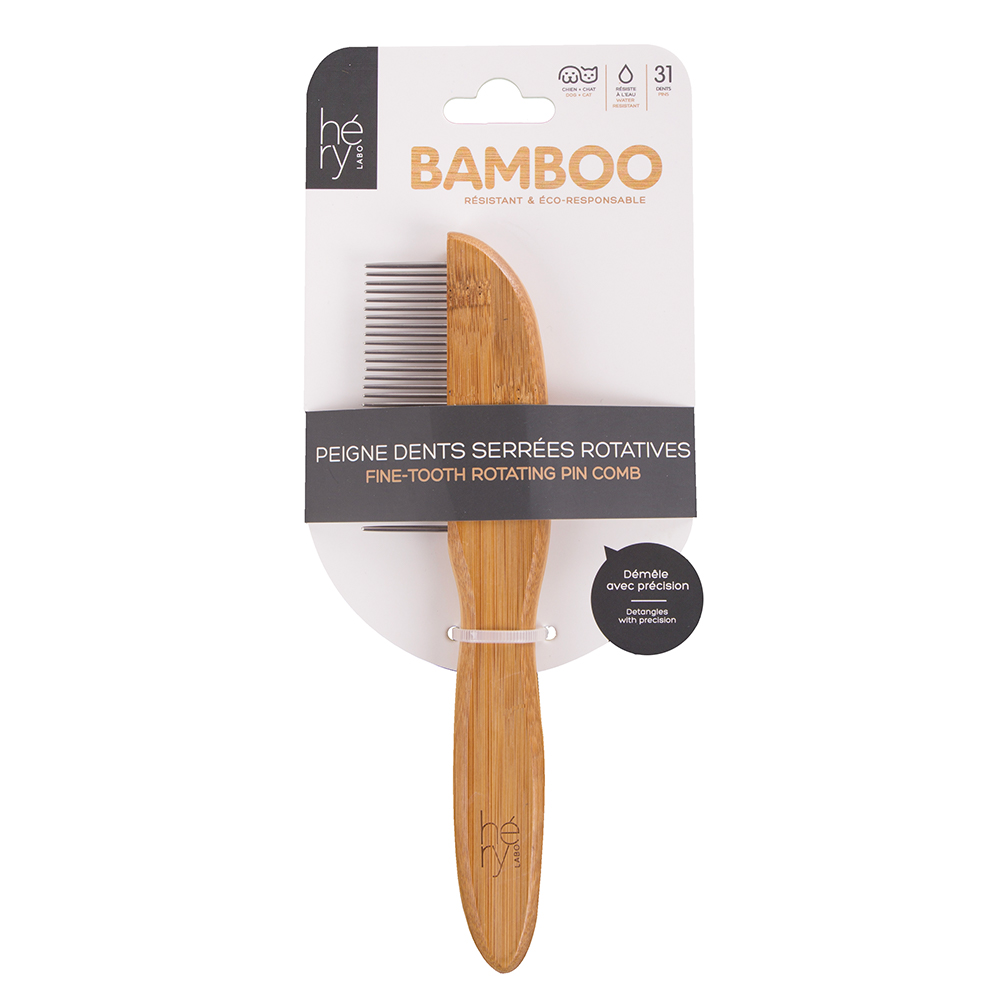 Héry Labo – Bamboo Fine-tooth rotating pin comb
31 pins : This comb is ideal for long-haired dogs with thick coats. It enables precise detangling and aerates the coat. The rotating pins prevent knots tightening and gently work to detangle hair. Naturally antibacterial. Water resistant.
Our advices
Regular brushing with a comb helps prevent mats and knots in the coat. Brush hair gently in the direction of growth.