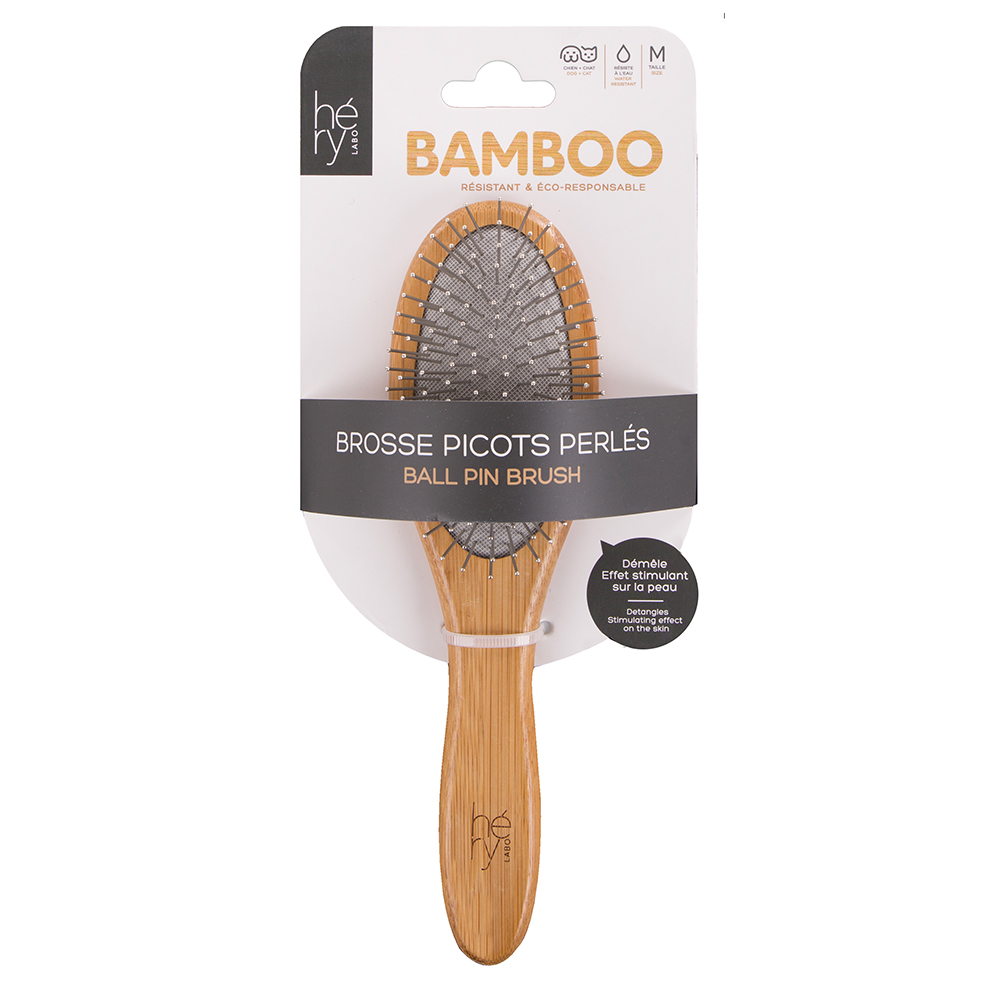 Héry Labo – Bamboo ball pin brush
Rounded tips for total comfort and a massaging effect on the skin. Brushes the thick top coat, removes knots and dirt. Helps to keep hair shiny and obtain a healthy, lustrous coat. Naturally antibacterial. Water resistant.
Our advices
Work in small sections and brush the hair in the direction of growth. Gently untangle knots without pulling on them to avoid hurting or causing hair breakage.